Last year, the CQC announced what the new "quality statements" underpinning their new approach to regulation within the single assessment framework.  The introduction of the quality statements spells the end of the now widely cited, understood, and often misunderstood, KLoEs.
https://www.cqc.org.uk/about-us/how-we-will-regulate/single-assessment-framework
Contrary to what many in the health and social care sector think, the KLoEs are not the five key questions (see box), they are the sub questions, enquiries, which underpin these.
The CQCs five key questions: Is the service: – Safe – Effective – Caring – Responsive – Well Led?
These five key questions are remaining as is the four-point rating scale for services:
Outstanding
Good
Requires Improvement
Inadequate
Notably when chatting with the CQC at an event last week, they agreed that this rating system is overly complex and does not reflect the much simpler systems in use in other home countries.  We must wait and see if this translates into changes in future rating systems and later adaptions to the single assessment framework.
That same discussion did range to the use of digital care management software and the increasing important they are placing on its use especially in its ability to support the delivery of the single assessment framework.
What is changing, however, is the introduction of topic areas and quality statements which will be used to assess how well providers meet the requirements of each of the key questions.
Given the criticism over the years about the seeming inconsistency in ratings between services, the CQC have also developed what are now called evidence categories under which they will collect data on services.
These categories will focus the data collection at inspection, but not all will be used all of the time. Which categories of data are collected will depend on what type of service is being inspected and its's level, e.g. provider, local authority or integrated care system and whether the service is just registering or is currently operating in the sector.
Notably, all of the quality statements refer to we, which provides a focus for providers and registered managers, much in the same way in which the KLoEs before them did.
Some examples of the quality statements underpinning the five key questions include:
Safe:
Learning culture
We have a proactive and positive culture of safety based on openness and honesty, in which concerns about safety are listened to, safety events are investigated and reported thoroughly, and lessons are learned to continually identify and embed good practice.
Effective:
Assessing needs
We maximise the effectiveness of people's care and treatment by assessing and reviewing their health, care, wellbeing and communication needs with them.
Caring:
Treating people as individuals
We treat people as individuals and make sure their care, support and treatment meets their needs and preferences. We take account of their strengths, abilities, aspirations, culture and unique backgrounds and protected characteristics.
Responsive:
Person-centred care
We make sure people are at the centre of their care and treatment choices and we decide, in partnership with them, how to respond to any relevant changes in their needs.
Well led:
Learning, improvement and innovation: We focus on continuous learning, innovation and improvement across our organisation and the local system. We encourage creative ways of delivering equality of experience, outcome and quality of life for people. We actively contribute to safe, effective practice and research.
While time will tell whether the single assessment framework and quality statements will have an impact on the ways in which services are inspected and ultimately, and perhaps more importantly, delivered, there are some elements of the quality statements which are to be welcomed.
For example, the emphasis on "we" identifies some ownership of the issues being identified within the question and each question is simple and easy to understand.
Given this ease of understanding, one might expect to start seeing them more widely shared at inductions.  It is at this stage of the staff journey that people need to identify and align to the values of a service after all.
It is refreshing to see, among these quality statements which are mainly aimed at providers, some emphasis on staff wellbeing, especially in caring (see box).  As well as reference to the environment and the impact of waste.  That is one element of the which is to applauded.
Caring: Workforce wellbeing and enablement: We care about and promote the wellbeing of our staff, and we support and enable them to always deliver person centred care.
It will be interesting to see how the single assessment framework pans out in practice, but for now, providers and managers are encouraged to take a look for themselves at the new quality statements and consider what they mean for their service(s).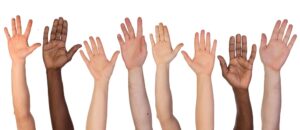 https://www.cqc.org.uk/page/single-assessment-framework
If you want to see how CAREis digital care management software can help you meet these quality statements in your social care practice, then drop us a message at: https://www.careis.net/book-a-remote-demo/
While digital care management software is not going to help you address the fundamental issues identified in the quality statements, it may have some tools which may help evidence it. For example, we have added to our audit suite a tool to help managers  to gather the evidence they need to show how they are aligning with the quality statements in their practice.
This tool, within our digital care management software suite, prompts the manager to consider some areas of practice and to gather the corresponding evidence they need to demonstrate their adoption of these in their service.
If you have not already done so, it would be wise to share these quality statements with your team, so that they can start to become familiar with them and the single assessment framework in general.  You might talk about them at meetings and use some of them in supervision.
For example asking staff how can you demonstrate today that you have treated "people with kindness, empathy and compassion and we respect their privacy and dignity"?
At a time when service managers are being prompted to adopt digital care management software, it is good to see a more human side of compliance in the evolution of these quality statements within the .  Perhaps this is indicative that a corner to more objective, but service-user centred inspection will come out of the new single assessment framework.  This is however, something which only time will tell us.