There are many digital care management software providers on the market, so the choice of best provider is a difficult one for social care providers to make.  All of the key digital care management software providers offer a core of the same items, which most services are looking for, but there are subtle, and not so subtle, differences in the digital care management software offer that many social care providers may miss them.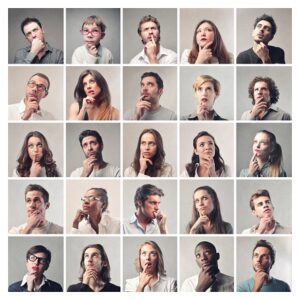 Intelligent Care Software, better known as CAREis (care is), or ICS, https://www.careis.net/, while having the same core offering as all of the other digital care management software providers, is different.
It is these differences which make us the number one choice for many social care agencies, homes and larger care groups.  So, what are the six things which make CAREis stand out from the crowd?
We offer a full suite of apps which cover all aspects of compliance.  This means one log in gets you access to:
Care and Support Planning
Audits
Mock Inspection Tool
Policies
Training (including supervision templates and appraisals)
Reports
Not many of our competitors can offer that!  Not only that but in the pipeline, we have:
Electronic Medication Administration Records, eMAR
While we have all of these apps on offer in our digital care management platform, customers can pick and choose those they need and add in others as they require.  We are committed to providing what you need in a format which suits your needs.
2.  Like you we are service user centred.  Unlike our competitors, CAREis development is driven by our commitment to the needs of our customers.  These means we listen when you speak to us, and we alter, adapt and improve the content and functionality of our digital care management platform to meet your needs so you can concentrate on meeting the needs of your service users.  We like to say we are big enough to deliver and small enough to care!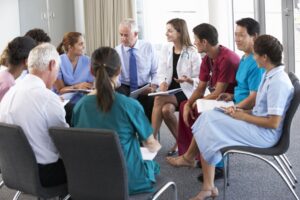 3. One of the reasons we are so responsive is that we are all nurses and care home providers ourselves.  This means we understand the things which frustrate and challenge care providers on a daily basis and we work to provide a digital care management platform which responds to these challenges.
This also means we have built CAREis from the user up and not the technology down.  This is evident in the feedback we get. One team leader, who has recently been introduced to CAREis in their service told us, "I just love it, it is as if you knew exactly what we needed and just made it happen".
4. We don't tie users into long contracts with tie ins which mean that users have to stay using our products even if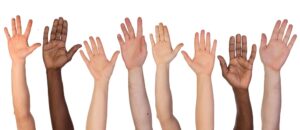 they no longer want to.  As care home providers and nurses, we understand the frustrations of trying to adapt and change and finding ourselves tied into contracts for digital care management software which no longer meets our needs or for which the promised training and support just is not there; so, we don't do it to our customers either.
5. We are subject experts, and we use that expertise to help the service using our digital care management platform to improve the care that they provide.  In the Senior Management Team, we have a general nurse (who is a former university lecturer in nursing and a well-known author of nursing books and journal papers), and a mental health nurse who as well as owning a care home, is a former CQC inspector.  CARE is are also members of CASPA, https://caspa.care/, The Care Software Providers Association, which means we stay up to date with all developments in social care software.
6. CAREis is also competitively priced.  We offer discounts on the use of more than one app as well as for care services covering more than one location.  We are happy to discuss pricing and will work to match or beat any realistic competitor price you may have been offered elsewhere, all we ask is that you talk to us!
This all adds up to 6 good reasons to choose CAREis over other providers for your digital care management software.  We are always happy to give advice to people looking for a DCMS and will help you identify which apps and systems are best to suit your needs.  Go on drop us an email: info@careis.net