In the last blog, we looked at the change to using quality statements instead of KLoEs as part of the CQC's regulatory processes. We suggested these might be quite welcome, but that providers will need to reconsider some of the elements of regulation as they affect them as a result.
As part if the new regulatory framework, the CQC have also identified what they are terming evidence categories.  These are the areas in which they will look to gather the evidence they need in order to rate services.
Services will still be rated outstanding, Good, Requires Improvement or Inadequate under the new regulatory framework.
Many providers and registered managers will also be please to hear that the key questions remain the same.  This is important as services consider the headline elements of what they do for service users as well as how they go about it.
The Key Questions remain; is the service: Safe, Effective, Caring, Responsive, Well led?
But in the new single assessment framework we know for certain the areas in which the CQC will need to look to gather their data.  These evidence Categories are:
What this suggests is that there is a real desire to introduce some consistency and real world evidence into the process of inspection.  One of the biggest gripes from providers and registered managers over the years has been that the CQC seem to collect data in a random fashion and then choose what of this they apply to the report.  So if they happened to get negative feedback from the one or two sources they tried, this was all that appeared in the report.
Within the new single assessment framework, this will be harder to do, although it does require that managers maintain a broader view of their provision such that are aware not only of what service users and families are saying, but also staff and professionals and others who work with the service.
As well as that the need for managers to have in place not only great policies and procedures etc. – take a look at the offer from CAREis – but also to demonstrate good outcomes of care means that the old gripe that x got outstanding because they have good policies but their care is poor won't stand up anymore.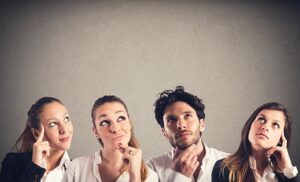 Under this regime, perhaps using the national capacity tracker data, among other sources, the CQC will have to rate services based on how well they actually perform and not only on the quality of their paperwork.  This will create a more even playing field for social care providers who have consistently bemoaned a limited emphasis on the quality of care as identified by residents.
It remains to be seen how well this single assessment framework will work in practice and indeed if one size does and can fit all, but at CAREis, we welcome the increased emphasis on consistency and the gathering evidence from a variety of sources which can be assessed and triangulated to better understand not only the outcomes of care, but the experiences of service users, families, staff and partners.