Is this #StressAwarenessMonth, it is worth taking a moment to reflect on the impact that stress can have in the workplace.  Let's face it, the last couple of years have been very stressful for all staff working in health and social care settings, so gaining an understanding of the impact of stress will go someway toward helping service managers identify strategies for identifying the effects of stress among heir workforce and in themselves.  Key among the symptoms of stress are:
chest pains,
headaches
indigestion,
palpitations,
disturbed sleep and
increased susceptibility to respiratory infections.
Of course these might apply to any of us when we are anxious about anything and may pass off when the stressor goes away.  Unfortunately though, sustained stress is bad for our health being linked to a number of potential diseases.
• heart disease, • hypertension, • ulcers, • irritable bowel syndrome, • high cholesterol • increased risk of cancer, • diabetes and • asthma
Some of the illnesses associated with prolonged exposure to stress.
While the physical effects of stress are bad, the psychological effects can be devastating for managers and staff alike.
• anxiety • irritability • depression • mood swings • burnout Some of the psychological impacts of stress.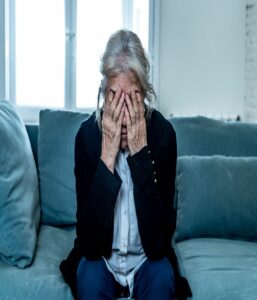 A small amount of stress is said to be good for us, stimulating us to do things and setting goals for attainment, but taken to extremes, stress can be devastating and for some people, this devastation is something form which they never recover.  Care managers owe it to themselves and their teams not only to understand the impact of stress, but to also find strategies to help manage it.
The Health and Safety at Work etc. Act (Health and Safety Executive (HSE), 1974) states: "it shall be the duty of every employer to ensure, as far as is reasonably practicable, the health, safety and welfare at work of all his employees"
At work there a number of things the manager can do to help manage their stress, first among these is to manage their workload, e.g. buy in policies, like those from CAREis and stop writing and updating them your self – this creates more time for you to do the things that matter.  Use a digital care management system to enable you to work flexibly, meaning you can access care plans and ensure care is being delivered and recorded from home, on those days you choose to work their.  Other strategies which apply to the manager and the wider team include simple things like:
keeping up with supervision
being aware of workloads
prioritising those things that matter
delegate roles to staff who have the capacity and the ability
find ways of celebrating the team, e.g.

team member of the month
theme days
a team barbeque
sending birthday cards
say thank you when it is deserved
Remember the biggest thing a manager can do to help manage workplace stress is to make the workplace somewhere which is positive, where communication is valued, staff know they matter and the manager makes the time to support, encourage and develop the team.  A team which is valued and in which stress is recognised and managed will provide better care than a team which is stressed out all of the time, this means registered managers and nominated individuals who don't see this as their role are missing a trick when it comes to improving both care and compliance in their services.
Make it your task this #SressAwarenessMonth to tackle stress in you workplace.